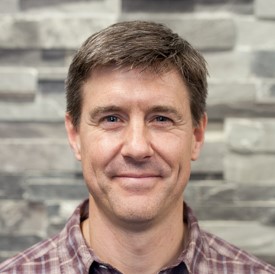 Jason is a physical therapist with over 20 years of experience. After finishing PT school at Ithaca College and starting his PT career in upstate NY, he moved to Missoula in 2000. Since that time he has worked in outpatient orthopedic clinics and served as the Physical Therapy Department Supervisor at Missoula Bone and Joint from 2018 until leaving in early 2020 to start his own practice.
Jason has focused on professional growth throughout his career, developing a wide variety of manual skills, staying current as physical therapy evidence has evolved, and balancing that with clinical experience and respect for each patient as an individual. In 2011, he completed his first course through the Postural Restoration Institute (PRI) and was exposed to an approach that altered his view of human function and provided many elusive clinical answers.
That first course served as a catalyst to a lengthy and in-depth exploration of the body's interdependent musculoskeletal, neurologic, and respiratory systems and their role in dysfunction and pain. In 2017, he completed and passed the extensive application and examination process to achieve his Postural Restoration Credentialed (PRC) status, the first and currently only provider in the state of Montana.
Jason is committed to teaching not only his patients, but also other professionals, and has presented throughout the Missoula area to therapists, doctors/PA's, and dentists. He has served as a teaching assistant at several PRI courses and was honored to present at the national PRC conference in 2019.
Outside of work, Jason loves the outdoors and spending time with his wife and three children. He enjoys coaching youth soccer and pursuing his broad outdoor interests which include rock climbing, mountain biking, skiing, hunting and fishing.